Alright. Update #2, 11.29.2000@7:53JST. Previous to this briefing, you should have read Things I've Done and Update #1. Wasn't that a clever way to throw some links in?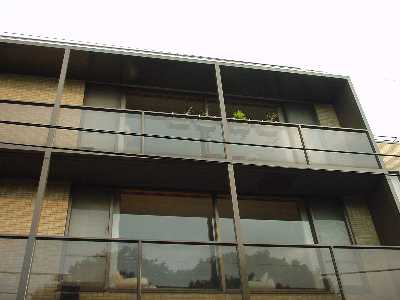 So, I stopped at yesterday morning, mostly because yesterday afternoon hadn't happened yet at the time I stopped. I'll quickly jump back to the plot.
After all the kids but the littlest cousin had left for school, we took the little cousin to the doctor. I sat in the waiting room reading a poster that told me how influenza A and B viruses were both highly contagious, while all these sick-looking kids around me were waiting to see the doctor. After littlest cousin was diagnosed with a double ear infection, we went quickly to the supermarket. We bought food at the supermarket; that's what they're there for. We asked them to deliver it (they will do it free of charge later in the day) and walked home with a bag of Chips Ahoy cookies.
Once at home, I got started right away on my homework and worked with no breaks until I had finished it all. I bet you're proud of me, Mom. Actually, my mom will probably know that that was a lie. (Didn't you, Mom?) It is true that I worked on homework. I did get some done, too. Yay, Nathan! I still need to do some still. Oh well. But I guess a big paragraph about my homework wouldn't excite you too much, especially since some of you have to go to school. Just thought I'd rub it in that my life isn't controlled by a bell (or should I say tone) for about 7 hours each day here.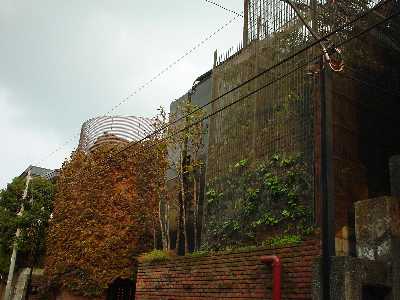 Okay, now that I think about it, not much anything happened today. These updates keep getting shorter and shorter. But that should stop soon, because my cousins have another long weekend that starts tomorrow. But for now, I'll try to think of something interesting to tell you about yesterday. Hmmmmmmmmmmmmmmmm(can you tell that I'm trying to make this seem longer than it really is?)mmmmmmmmmmmmmmmmmmmmmmmmmmmmmmmmmmmmmmmmmmmmmmmmmmmmmmmmmmmmmmmmmm.
I did have another yummy meal last night. It was noodles and chicken and this yummy sauce and some carrots and broccoli. You were supposed to throw it all together, but nobody really did. It's best with the noodles, sauce and chicken together, and then eat the vegetables separate. It was muy delicioso.
Hmmm... Not much else we did. We played Pajama Sam on the computer, and watched Mrs. Doubtfire on the TV. Mrs. Doubtfire is kind of gross, really. About the biggest thing I got out of it was a reminder why not to drink. And that God says divorce is out of the question for a reason. I don't think that was what the writers of the movie were trying to tell me. Well, I'll wrap this up. I have to leave on a historical tour of Japan, so I have a half hour to adjust my attitude to the "Boredom is cool" mode. De mayo chu-chu!