Okay, this is Update #1, 11.28.2000@7:48JST. In my last "post", I left off with a very dramatic sentence. At least it seemed dramatic to me. Anyway, this update, I'll start off with a subtle, yet dramatic passage.

Some Japanese people pay too much money to idols. But I should start at the beginning. I was at Monday morning. My aunt said that we needed to leave soon. So we left, being obedient to the leading of my aunt. We grabbed some camera's and got on the elevator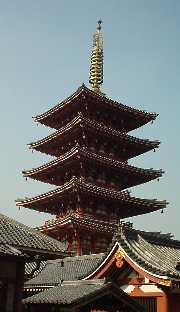 that leads to ground level in their apartment. They have an elevator right up to their entryway on the third floor. Pretty, as my cousin would say, spiffy. So we arrived on the ground safe and unhurt, and began to walk towards the subway station. I took pictures with their digital camera, but they are still stuck on the memory stick, unaccesible by my vast humanhoodnessship.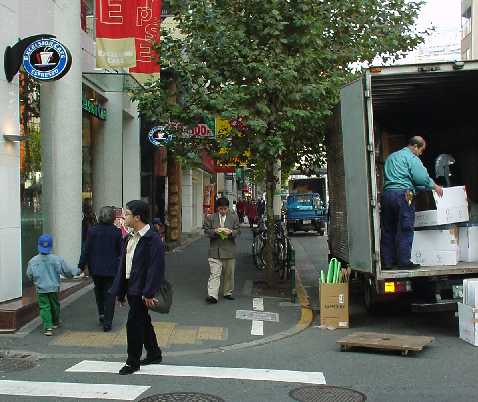 So we got on the subway once again and went to a small coffe shop called Exelsior Cafe, where my aunt had a Japanese lesson. While there, I had some nifty sweet stuff called "gum syrup" in my hot cocoa. Since it was so sweet and good, I decided to put some in my pocket for later. I went outside and took some pictures, also on the memory stick. After a while, my aunt got done with her lesson. So we got on the subway once again, and went to a tourist trap below a temple. I picked up a few souveneirs, but not much. We made our way towards the temple. I think it was Muslim. [Note added later: I guess it wasn't Muslim. I'll take another stab at it: Buddhist?] There were people there tying "prayers" that they had bought onto a clothesline thingy, and people throwing money into this big pit in front of these idol things. Pretty sad.
After we had seen the temple, we walked back to an authentic Japanese restaruant. We sat at a low (like a foot and a half) table and ate soup. This was the first Japanese food that I didn't like so much. I shouldn't have ordered the shrimp soup.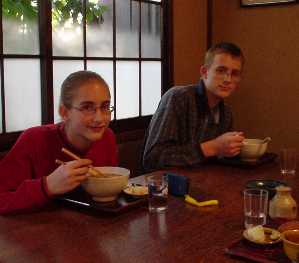 We went home and hung around a bit. We watched some cartoons. A few were in English, but then a bunch came on in complete Japanese. I got sick of this pretty soon, so it was a good thing that a package of gum syrup that was still in my pocket with my wallet exploded. So I got to clean up a big sticky mess in my right pocket, and then salvage what I could from my wallet. As I type, my wallet is still kind of wet. Oh well. When we had that cleaned up, me and my cousin both worked on homework, which is what I should be doing right now, but I'm almost done with this update, so I'll just type quickly.
For supper we had another awesome meal from my aunt. It was pasta and chicken and italian sauce. Mmmmmmmm! Then after supper we played Age of Empires more and went to bed. We also messed around with guitar and bass. Which brings us to this morning. I woke up and watched my cousins get ready for school, except for the youngest one, who has an ear infection. Now I need to do some homework. See y'all on IM or in the next update, or in e-mail, or you can call me if you don't mind the bill. God Bless! (and stay away from idols, they can't).
Now you can go to Japan Update #2
-or-
Go back to the main page. I don't know exactly the excitement you'll find there, but this link might be useful to someone.
---
©2000 Nathan V.W. See note on the things I did page.